BEING A WOKE FEMINIST
Activism is getting stronger by the day and fashion brands are always one of the first to pick up on these trends in society. For example, the topic of feminism is visible all over the catwalk and in the High Streets today. On one hand, it's a good thing to show where you stand for by wearing a message on your tee and hey, it might even help you with creating your status story. But on the other; are you really 'Woke'?

Fashion Revolution for sure is, by launching a critical campaign regarding female empowerment prints on t-shirts. They noticed the 'we should all be feminists' t-shirt by Dior, as well as the countless other versions sold in the by fast fashion chains. However, in reality the fashion industry doesn't empower the majority of women who work in it. Gender-based inequality remains a huge problem throughout the entire industry, from the highest levels of management, to the shop and factory floor.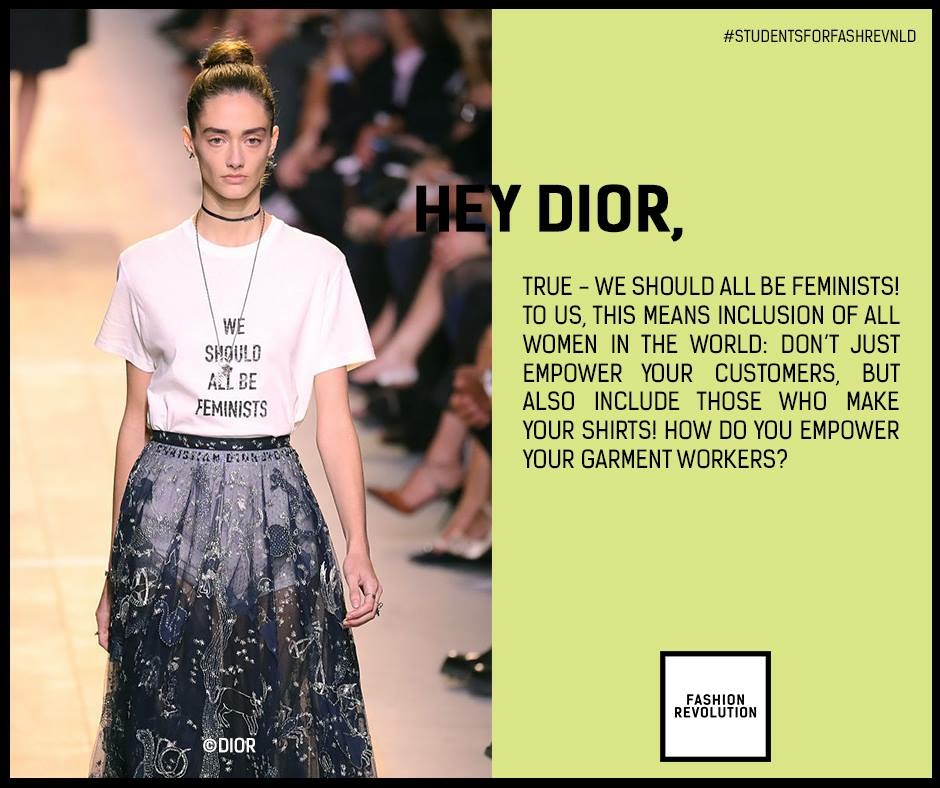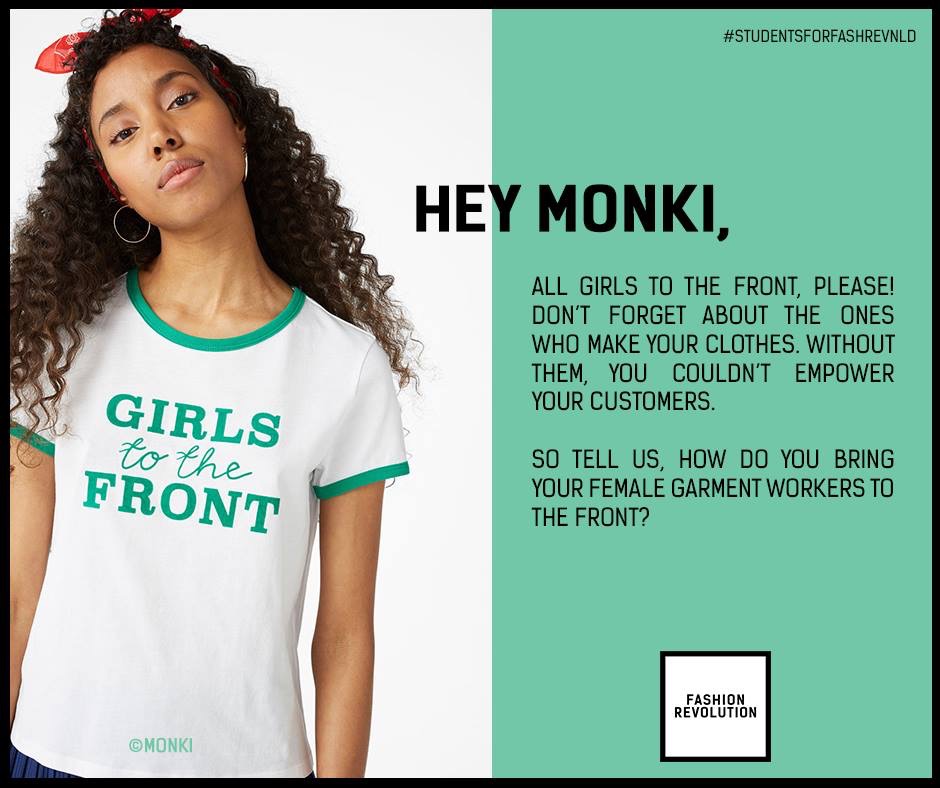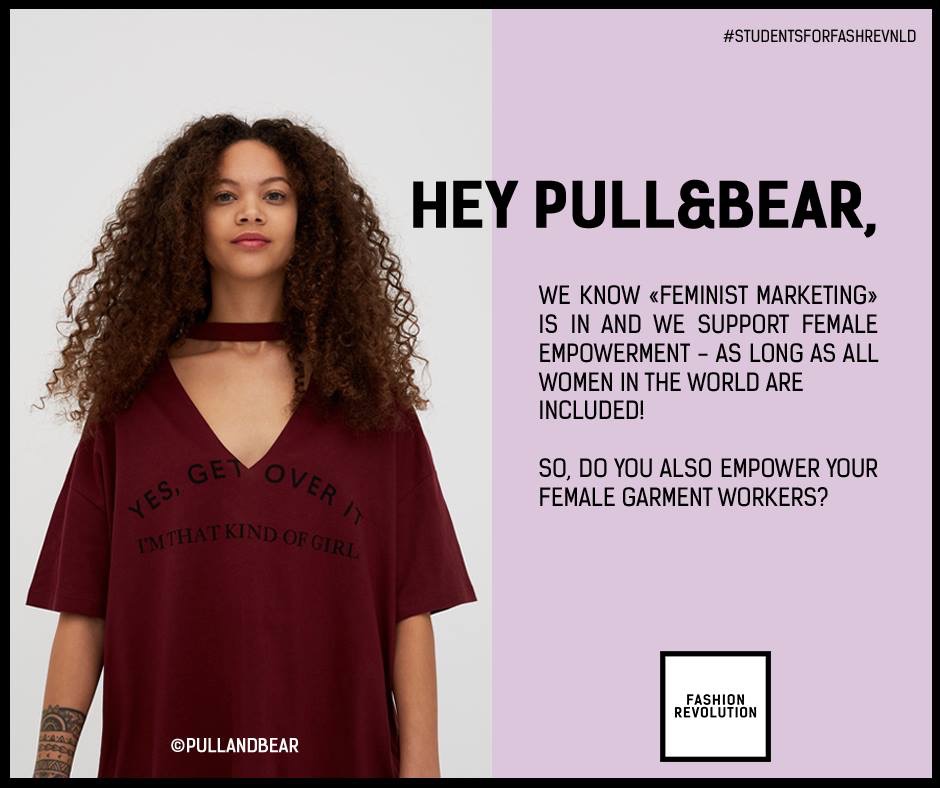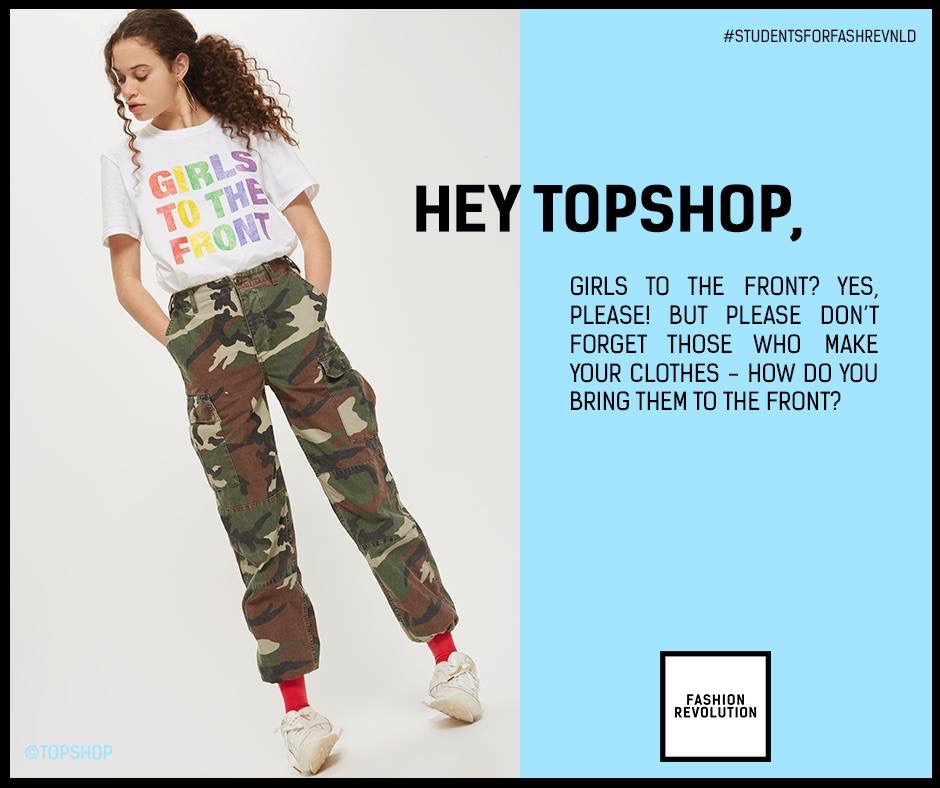 As a brand, it's important to understand this issue and also how the young generation is becoming more and more aware of these social issues. We link this with what we call the Holistically Happy trend; a movement whereby youth finds it increasingly important to play a positive part in the bigger picture. They are looking for meaningful relationships with each other, their surroundings, themselves and last but not least the brands that they allow into their lives.

Fashion Revolutions shows they understand this really well through their campaign, by pinpointing exactly what the problem is in its core. Your brand may survive this season, but be aware this youth is holistically wired, as they've even developed a word for being aware of these social issues, named Woke.
"Getting woke is like being in the Matrix and taking the red pill. You get a sudden understanding of what's really going on and find out you were wrong about much of what you understood to be the truth." - urbandictionary.com
So the message we would like to empower is: Be woke, or you will probably fall off the wagon sooner than you might like.